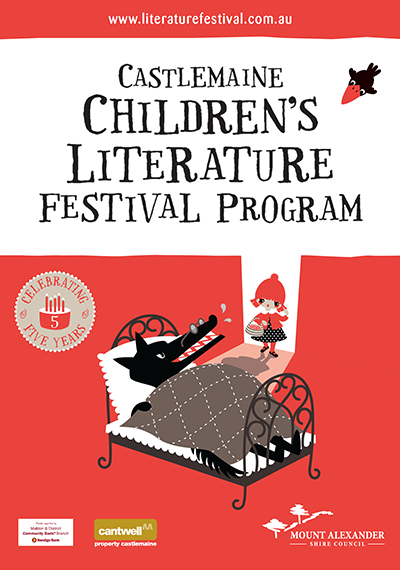 Castlemaine Children's literature Festival
The CCLF was created by literacy advocate Lisa D'Onofrio to encourage children to discover their creative spark and give them the confidence to express their individual talents. Kelly and Rose worked with Lisa to create a 'look and feel' for this unique literature festival. 
We produced the program, publicity material and also designed the website.