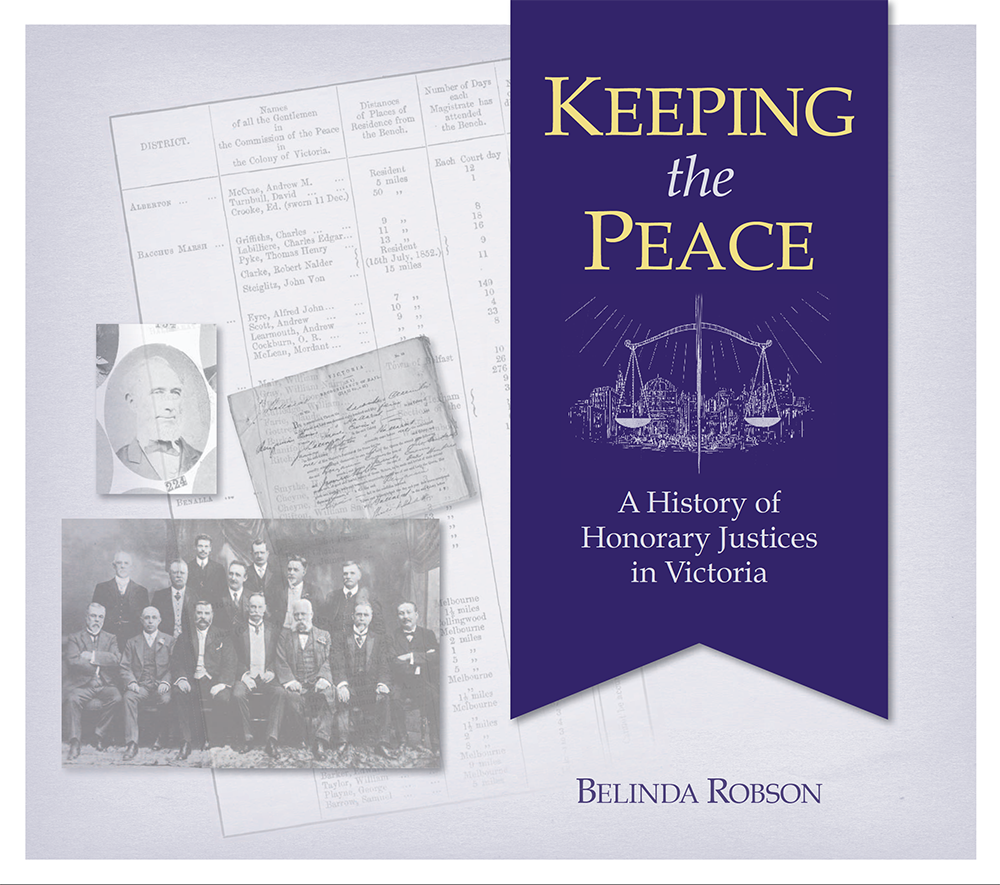 Online flipbook
Kelly and Rose worked closely with author Belinda Robson to edit and design this historical booklet. We produced final print and online flipbook versions.
Keeping the Peace celebrates the history of Honorary Justices in Victoria. We designed the book to be an historical visual journey of the organisation. 
This book describes the evolution of the Honorary Justices' role in Victoria and celebrates the way they have adapted to social and cultural changes. While many citizens have taken up the role of JP and BJ, the backgrounds of the people who take on these roles have reflect changing ideas about what makes a good community leader. In the early days of England's justice system, landed gentry exercised local power on behalf of the monarch. Today, HJs come from a range of backgrounds and are firmly embedded in our democratic system of government.