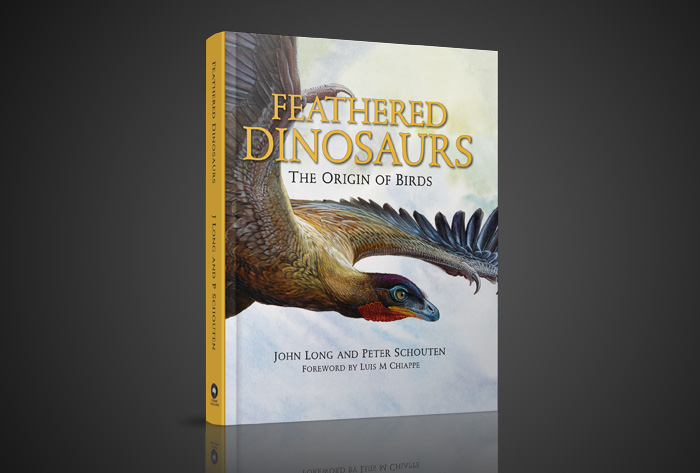 This project for CSIRO Publishing was a delight to work on. Kelly and Rose designed the cover and text pages and typeset the book and prepared for print.
The amazing illustrations are the feature of this book and each species was given a double page spread to enable full viewing. 
Schouten, an acclaimed natural history artist, has created 80 full-colour paintings that capture the striking physical traits of these feathered dinosaurs. Drawing on his extensive knowledge of the lifestyles of modern birds and mammals, plus the extant scientific data regarding how these dinosaurs might have looked and behaved, Schouten has produced not only the most beautiful but also the most accurate visual representations of these animals in print. 
A true marriage of art and science, Feathered Dinosaurs presents an unprecedented visual record of one of the most significant breakthroughs in the history of vertebrate paleontology – the discovery that many predatory dinosaurs were cloaked with feathers, perhaps just as colorful and fanciful as those of their living relatives.