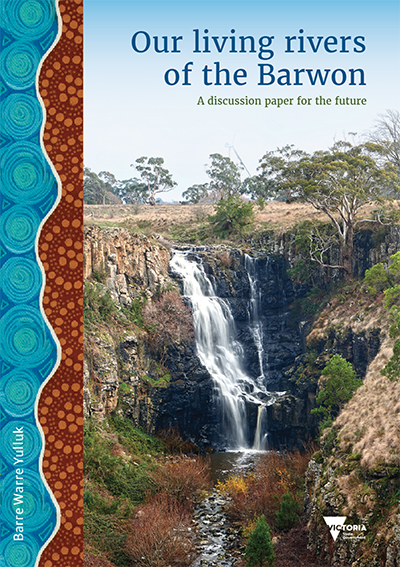 Our living rivers of the Barwon: A discussion paper for the future
This report from the Barwon River Ministerial Advisory Committee was part of a larger project to enable the iconic Barwon catchment to thrive and be a natural treasure for years to come; supporting materials included community engagement posters, postcards and Word templates.
We had the pleasure of working with two Indigenous artists for this publication: Billy-Jay O'Toole (cover artwork), a proud Wadawurrung boy who designed Geelong's AFL Indigenous jumper in 2014–2015; and Stephanie Skinner, who created a series of illustrations representing both the natural beauty of the area and the spiritual and cultural significance of the Barwon catchment. Stephanie is a Wadawurrung digital artist and illustrator.